If you can get past the fact that everything wants to kill you, it's also where you'll find the purest gold and gold nuggets in the world, with an average purity of around 93-98%. Some legendary nuggets from this country have been known to have a purity of over 99%!
Monica
We know that gold found in nature isn't 100% pure. But the good news is testing the purity of your gold can be cheap, easy and fun. And you can do it right from your home! So in this guide we're going to give you four ways you can test the purity of your gold. Two of these methods can be done at home, and two can be done with the help of a professional.
About Bering Sea Paydirt
We're Emily and Alex – Alaskan gold dredgers, and the founders of Bering Sea Paydirt. Our mission is to encourage people to seek treasures of all kinds with practical guides, inspiring stories from the field, and conversations with your favorite modern day treasure hunters.
Join our community and get 10% off anything in the store (even gold)!
Alex
The Nome Gold Rush was Alaska's one true gold rush. Like all major gold discoveries, it's a story of greed, violence, and a few very fortunate men. Unlike other gold rushes, Nome was a poor man's paradise. A loophole in the local laws and the unique geology meant EVERY MAN had the chance to find gold. It's still like that today.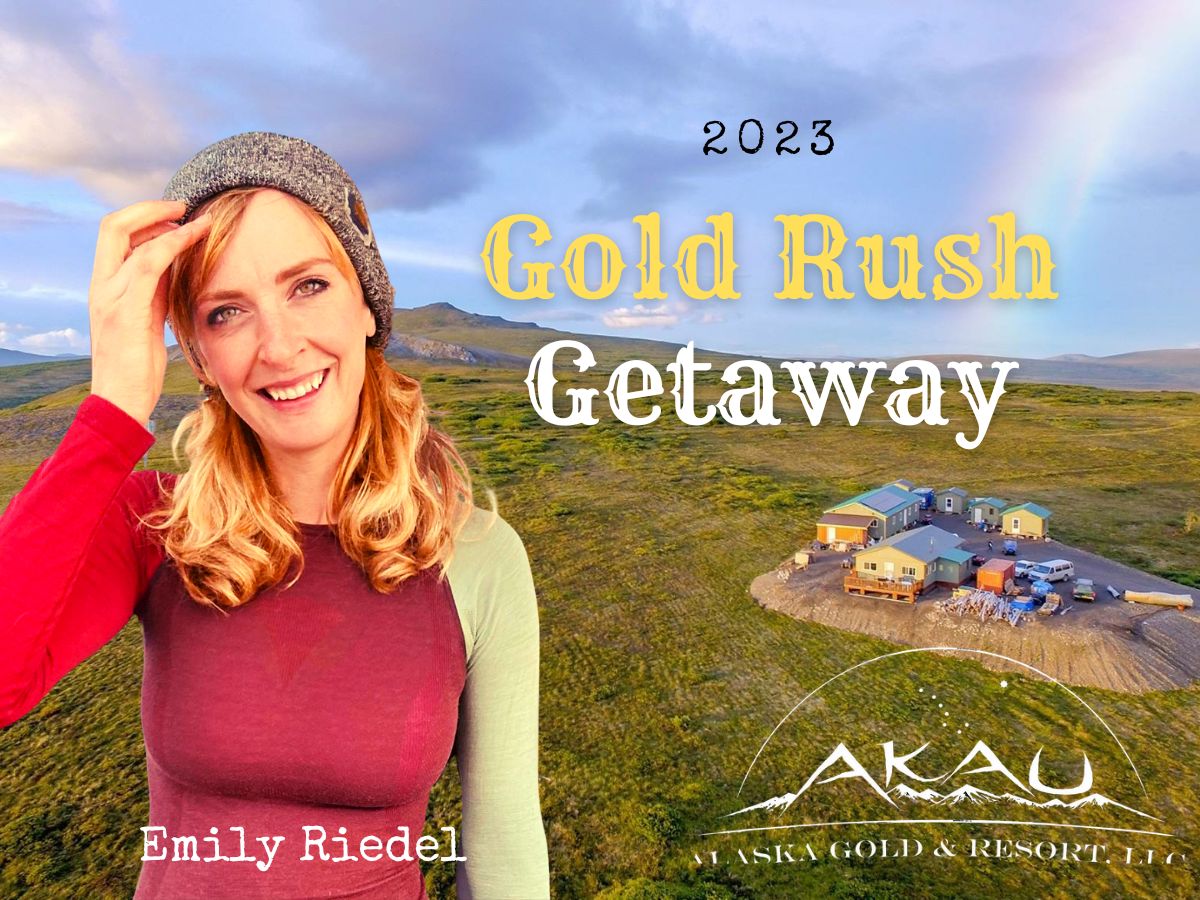 Alex
We're inviting 20 people to join us on this all-inclusive trip to Nome, Alaska to mine gold with Emily Riedel at AKAU Gold Camp in the summer of 2023! Prospect gold on historic gold rush claims and get an exclusive tour of the Eroica gold dredge operation! Book fast – there are only a few spots left.
Alex
On a beautiful early summer day, high up in the mountains somewhere out West, two prospectors were hunting for gold. They were very alike, these two prospectors. Except one would fill a jar with gold, and one would give up and let his tools collect dust. What made the difference?
Monica
What is placer gold? Isn't gold just gold? Placer gold is the type of gold you see them mining for on popular tv shows and is different from lode gold.
Alex
We think it's the perfect time to give the success you've given us – back to you.
Monica
Everyone has a theory as to how gold made its way into the Bering Sea. We assembled the most likely and most outrageous ones for you!
Monica
Mike Rowe, narrator of Bering Sea Gold and star of Dirty Jobs, interviews Mr. Gold himself, Shawn Pomrenke on his podcast The Way I Heard It With Mike Rowe.
Alex
We experimented and found out that yes, we can in fact make our own gold bars with a TIG welder. Here's how you can, too.
Emily Riedel
We were just two small town Alaskan girls on Discovery shows. Then I met Jane. Now? We're still that, but, like, we hang out a lot more.
Alex
9 places you can go panning in the American River with images, maps, and reviews from the community. No claim or permissions needed!
Emily Riedel
And why doesn't Shawn Pomrenke just kick Kris Kelly off "his" claim? Well, it isn't that simple…
Monica
Kris Kelly's The Mistress vs Shawn Pomrenke's Myrtle Irene – Who has more gold on their deck? Bryan Wilder, from American Gold Prospectors and Diver for Vernon Adkison, finds out!